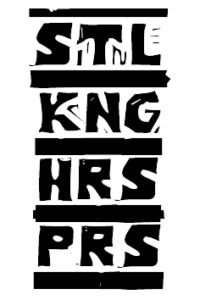 Stalking Horse Press is a independent publishing house, launched by James Reich, novelist and chair of Creative Writing and Literature at Santa Fe University of Art and Design, New Mexico. The press is committed to radical voices in fiction, poetry, and non-fiction.
We ask each of our authors to select a humanitarian or charitable organization to receive a percentage of proceeds from the sale of each book that we publish. Organizations selected by our authors include Girls Not Brides, The Transgender Resource Center of New Mexico, and the Girl Rising movement.
Trade distribution to retail bookstores is provided by Ingram. If you don't find one of our titles in stock, your bookstore should be able to order it for you. Our titles are also available from all major online retailers, including Amazon and Barnes & Noble.
James Reich is the author of the novels Mistah Kurtz! A Prelude to Heart of Darkness (Anti-Oedipus Press, 2016), Bombshell (Soft Skull, 2013) and I, Judas (Soft Skull, 2011). His work has also been published by Salon, The Rumpus, Fiction Advocate, Sensitive Skin, International Times, The Nervous Breakdown, Entropy, Bold Type, and others. He is a returning contributor to the annual J.G. Ballard anthology Deep Ends. James was born in England in 1971, and has been a resident of the US since 2009. He is represented by Lippincott, Massie, McQuilkin literary agents.